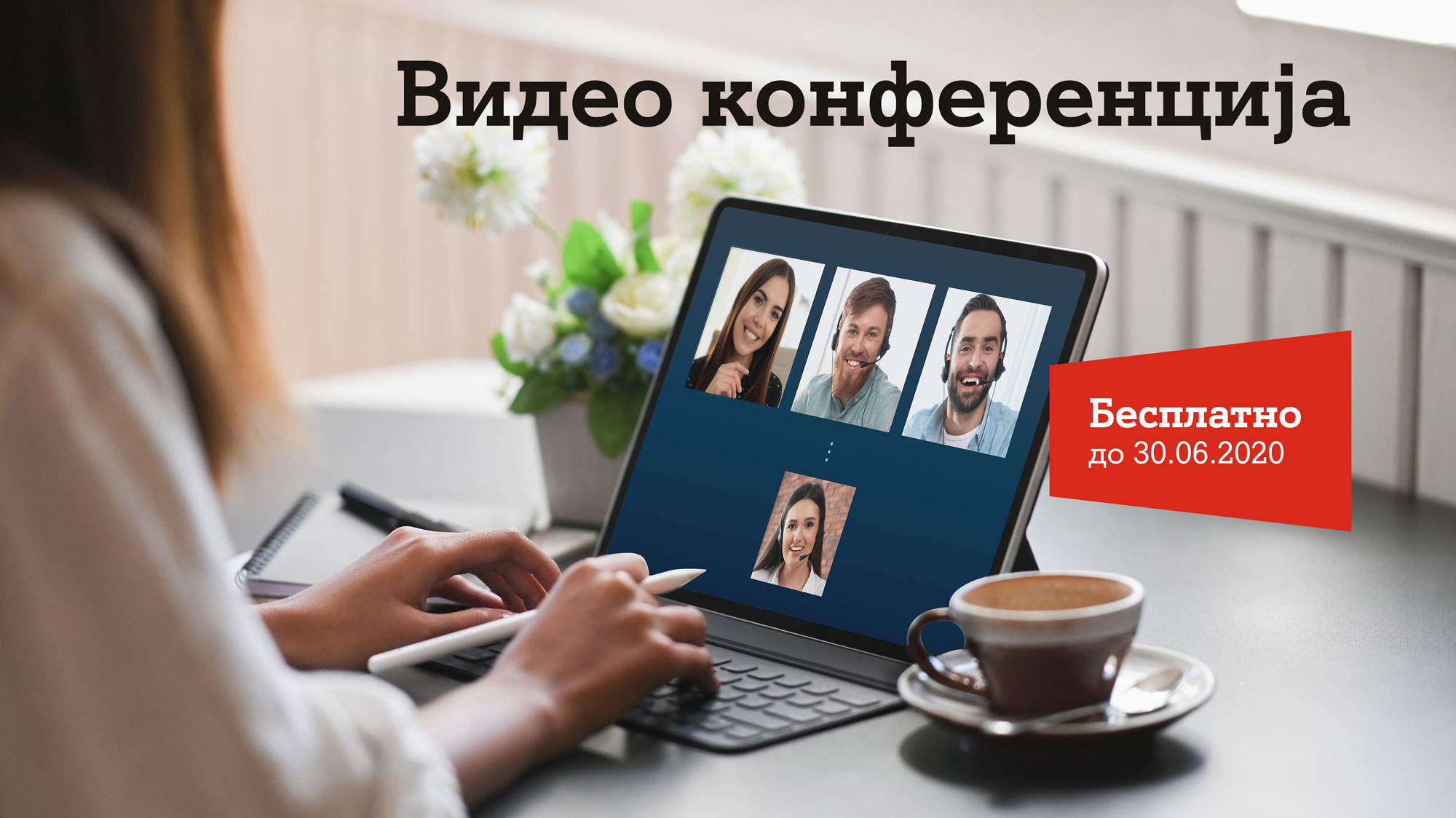 Video conference
---
Instead of face to face meetings, rely on our video conferencing solution and stay safe and healthy. A1, in cooperation with "eyeson", offers you video conferencing service which is an excellent solution for all your meetings, without the need of being physically present at a single location.
This high-end professional video conferencing service, hosted on A1 infrastructure, will help you enjoy highest quality video calls, with crisp image quality, simply and fast, no app installation needed. The service is available for your laptop, computer or smartphone, allowing you to enjoy ultimate security.
The Video Conferencing service is available completely free of charge by 30.06.2020. No payment details are required.
Two weeks before the expiry of the free period you will be notified on the terms and conditions required to make the service available further on.
SAVE TIME – Invite guests to join at the click of a link.
STAY SAFE – The data you transfer or share during a call is safe and protected under the strict European Privacy Law.
COMMUNICATE SAFELY – Avoid face to face meetings during the COVID-19 crisis and make a valuable contribution to the protection of the general health and wellbeing.
To start using the service, please click on "Free registration".
How to register
---
Step 1
Enter your email address.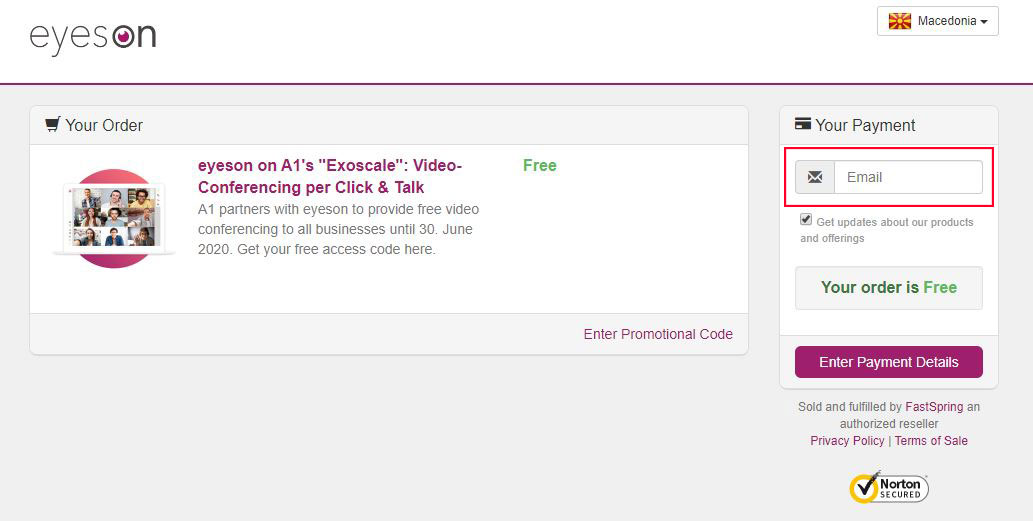 Step 2
Enter your name and last name and the name of your company. You will be sent a confirmation email, containing a code.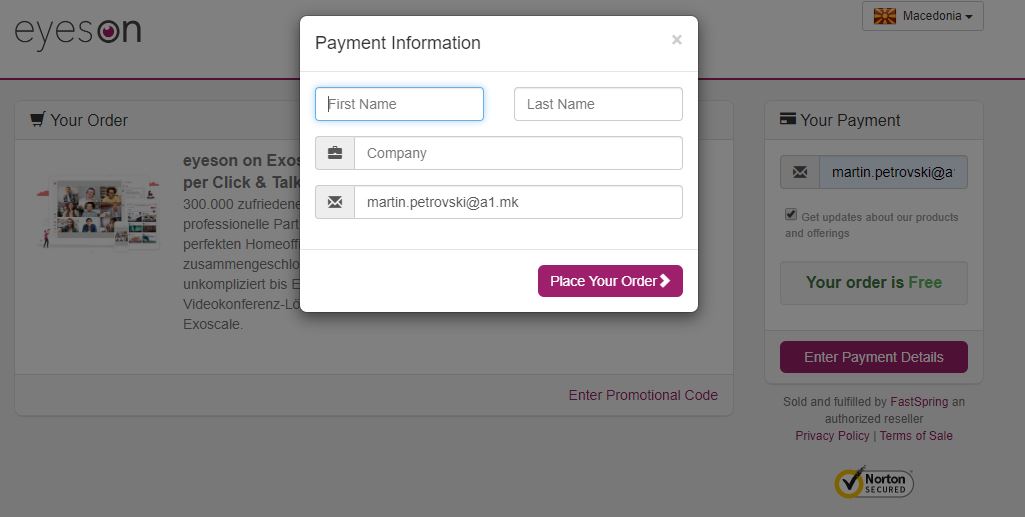 Step 3
Click on the code sent to you in the email – License Key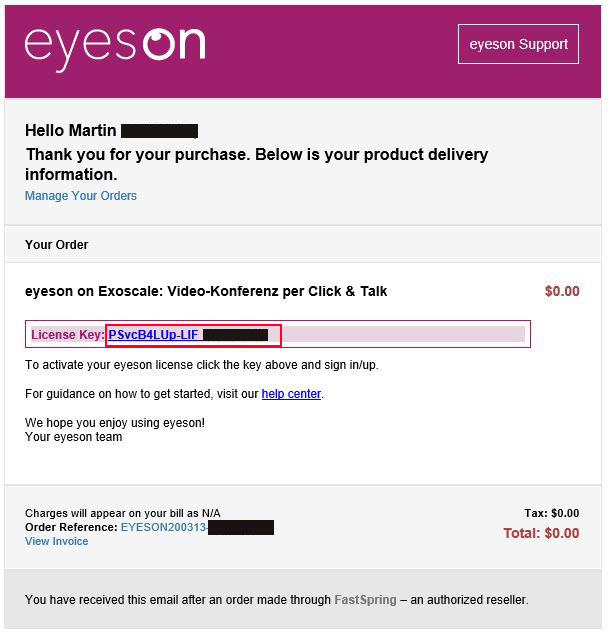 Step 4
Your code will be automatically entered in the field and then click "Activate"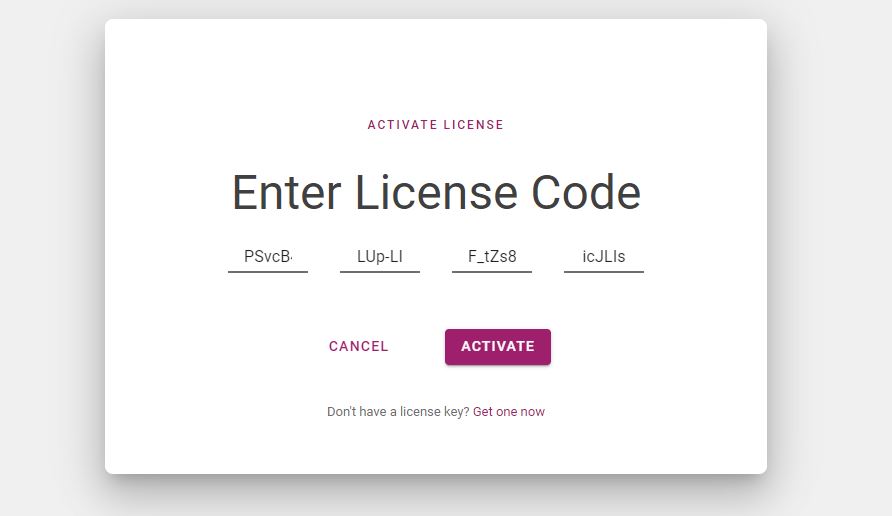 Step 5
Log in with your Google account or register as new user using your e-mail address.