New A1 Combo tariff plans
Inspired by your world
Inspired by your world new device of your choice.
A1 Combo allows you flexibility. Opt for one of the recommended A1 Combo bundles or go to Make a custom A1 Combo bundle to create one to meet your personal needs.
With A1 Combo, you can choose new Toshiba 50UA2063DG UHD Android TV for 999 MKD, or new Samsung smartphone for 0 MKD.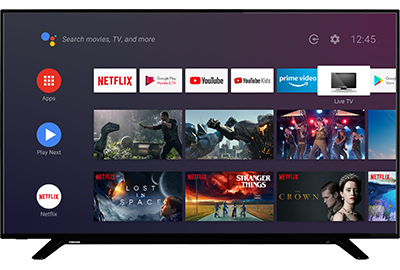 Toshiba
50UA2063DG"
Samsung A41
Valid based on entering new or renewing an existing 24-month service agreement for A1 Net M + TV M with two A1 Neo M+ mobile lines. Please note that the quantities are limited.
The offer featuring the internet speeds and the number of TV channels listed above is only available on locations where the required technical conditions are met.
For more information, please call 077 1234.