The A1 Virtual PBX service offers you a complete IP telephony-based telecommunication solution, without any additional investment in an actual telephone exchange, as well as in servicing and maintenance works.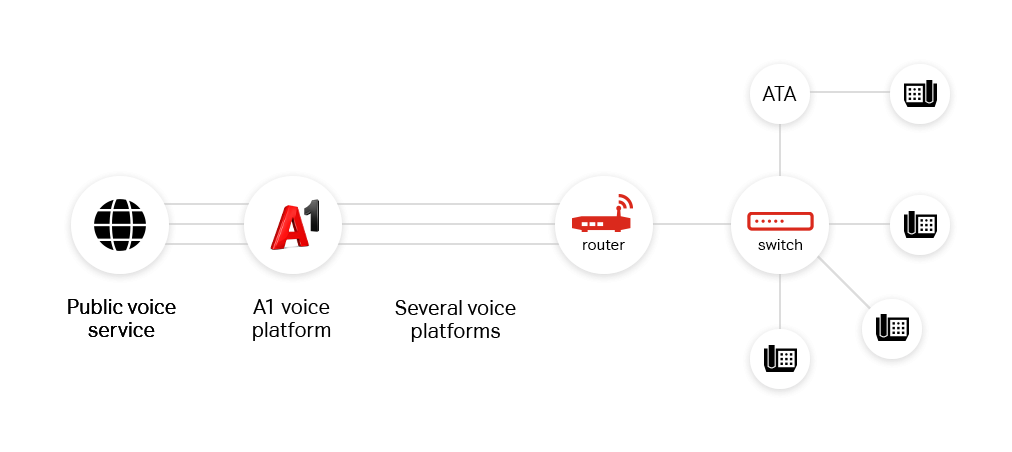 This service features:
Lower telecommunication costs
Advanced telephony solution for your company, without any costs related to operating an actual telephone exchange
Simple use of basic and advanced telephone exchange options
Flexible alterations and adding of extensions/phone lines and phones, without any limitations in the maximal number of extensions and phones
Rather than operating an actual PBX, the A1 Virtual PBX service allows you to enjoy the advantages of the A1 Virtual PBX located in A1's data center. This service will give you all the functionalities that classical telephone exchange offers, without any of the hassle of purchasing, operating and maintaining a PBX and other telephone infrastructure otherwise required.
Part of our clients