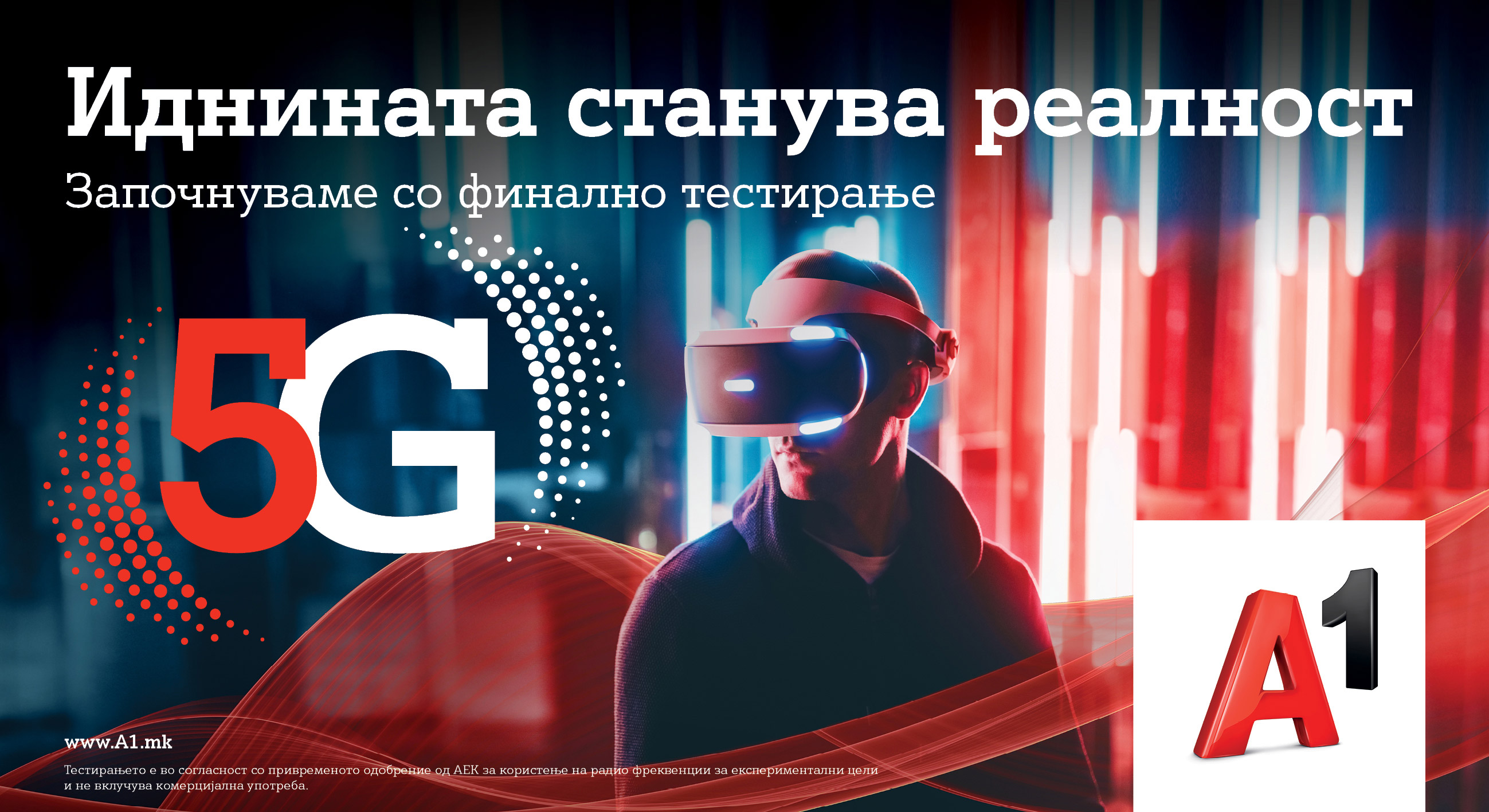 A1 Makedonija starts final testing of 5G network
A1 Makedonija is pleased to inform the public that it has set up a 5G network in the center of Skopje for final testing, taking the company with the largest number of mobile phone users and the fastest mobile internet one step closer to the commercial introduction of 5G technology for all users.
"Setting up the test 5G network is another proof of our commitment and strategic determination to creating and introducing state-of-the-art digital solutions that enable new and advanced digital user experiences. This is just the beginning of a new industrial revolution, and 5G is the fuel it runs on. We continue with intensive activities for faster implementation of this technology for commercial use", said Metodija Mirchev Executive Director of A1 Makedonija.
The new 5G network will provide greater speed and greater capacity, less latency and greater network coverage in the data transmission that users already have a real need. With this final test, a speed of 1Gbps for data transfer was achieved, realized on a mobile phone that supports 5G network.
As a reminder, A1 Makedonija, at the end of 2019, successfully completed the first phase of testing 5G technology in laboratory conditions. The tests were performed with commercial terminal devices in a geographically limited real environment and confirmed the expectations and capabilities of 5G technology in order to achieve fast speeds, very low latency and the ability to connect to the Internet on a large number of devices, i.e. innovative applications of fifth generation wireless technology.
The new generation of technologies, 5G, has already been introduced in the member companies of the A1 Telecom Group in Austria, Croatia and Bulgaria.