А1 Business
Unlimited business communication
with A1 Neo tariffs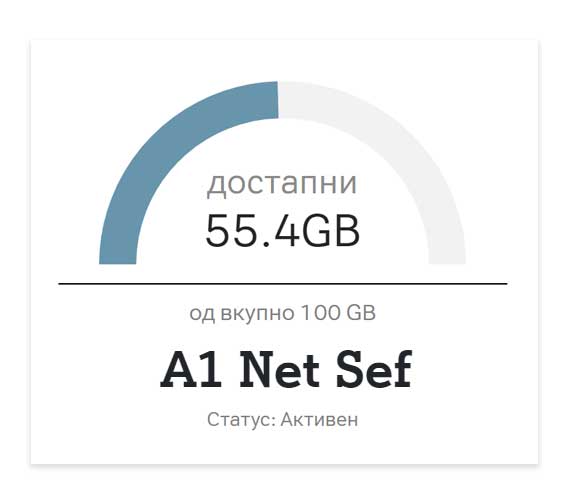 What is A1 Net Sef?
A1 Net Sef, is a personal internet data vault, where all of your unused monthly national internet data from your tariff, will be saved, and you can use it, how you want, when you want.
All the saved internet data in the A1 Net Sef, can be used from the moment, in which, all of the internet data that comes with your chosen tariff has been used.
By using the application, My A1, you can always track, how much internet you have spent, and how much you have saved in your A1 Net Sef.
This offer is valid, only for the new and already existing business customers, with the chosen A1 Business, tariff model, by signing a new agreement or by renewing an existing 24 month service. The one-time charge for the activation of a tariff model, is 59 MKD, per line. The unlimited minutes and SMS offer, applies to all the national networks. Please note that the charging interval for outgoing calls is 60 seconds, and 1KB for national internet data.