eSIM
eSIM contains all the data
like a classic SIM card,
but it is much simpler and safer to use.
What is eSIM?
eSIM is a chip that is integrated into your mobile device, so you no longer have to worry about a physical SIM card. eSIM withdraws your profile that stores the data that the operator uses to recognize you as their user. It's easy to use (see our video instructions), and in the future eSIM is expected to completely replace classic SIM cards.
Why use eSIM?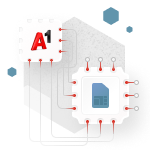 EVERYTHING IS INTEGRATED
eSIM contains all operator data that is required for use.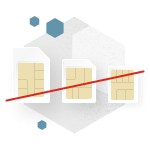 NO PHYSICAL CARD
You no longer have to worry about the size of your SIM card.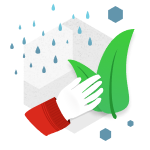 WE CARE ABOUT THE ENVIRONMENT
eSIM is environmentally friendly - no plastic, and multiple eSIM profiles can be used at the same time.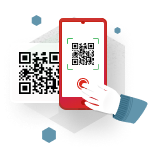 SIMPLE ACTIVATION
Activate eSIM by scanning the QR code you download along with your PIN and PUK.
How to activate eSIM?
See how to activate eSIM on your device in a few simple steps.
-/.row-->
What devices support eSIM?
Please choose any of the devices supporting eSIM shown and enjoy the brand new experience.
Do you have any further questions?
Go through the most common questions because there might be an answer to your question.