Last generation TV
A1 Xplore TV featuring brand new interactive interface
HD picture quality
Superb experience with HD picture quality and Dolby audio sound
TV service available on all devices
Watch your favorite TV shows on your TV, smartphone, tablet or computer
Streaming services
Direct access to YouTube and YouTube Kids
А1 Xplore TV recommends you TV contents based on your personal interests
Enjoy the new TV interface of the new A1 Xplore TV app as well, allowing you to watch your favorite TV, anytime, anywhere. You will enjoy many features and wide selection of shows!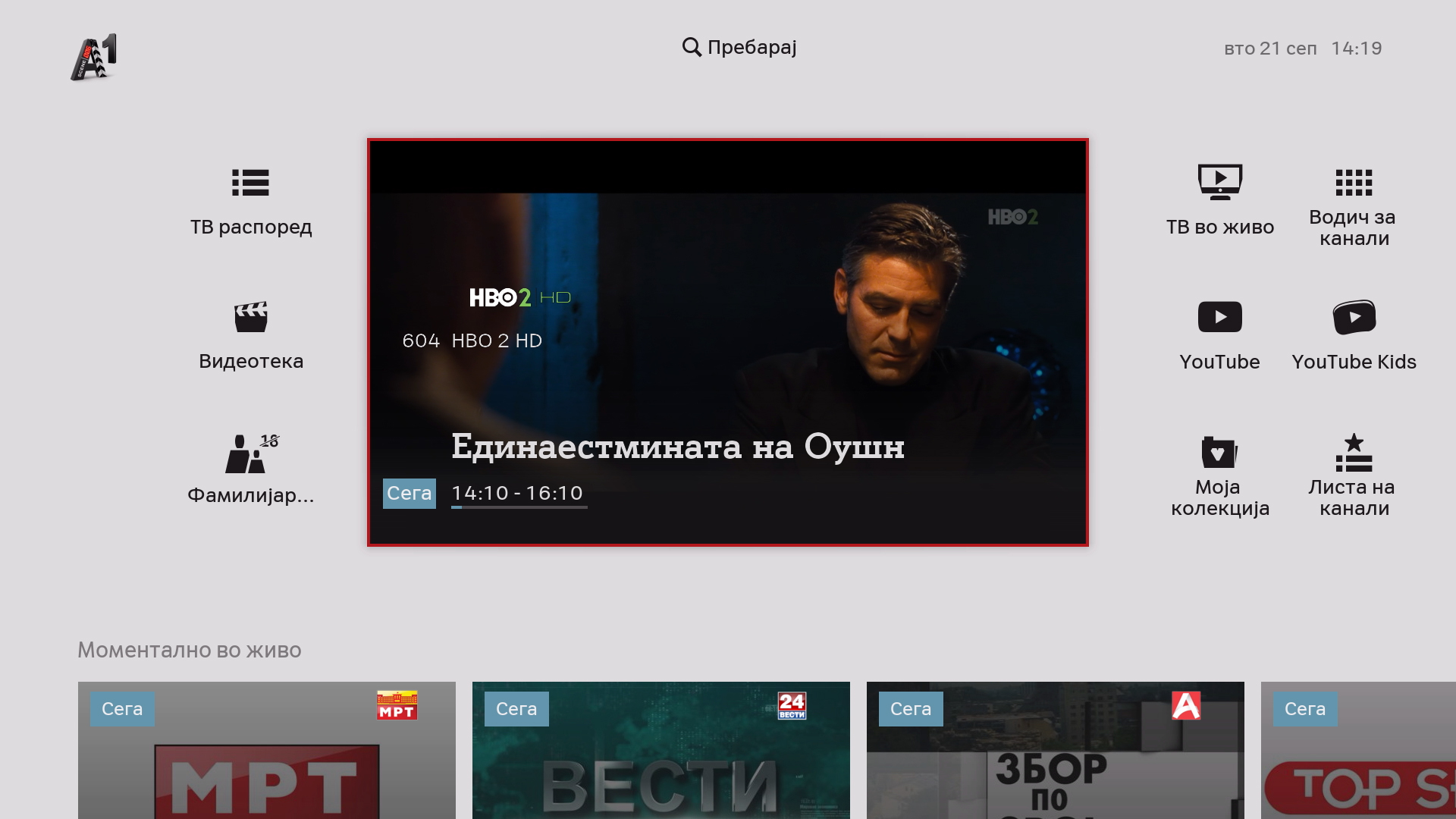 TV SHOWS FOR EVERYBODY
A1 Xplore TV allows you to take your pick from a wide variety of TV channels!
More than 200 TV and radio channels
detailed TV guide
personalized recommendations based on your interests
contents search feature
option to change your current bundle and option to purchase additional bindle via the digital TV device itself
Parental protection and control based on children's age
Predefined channel lists based on their contents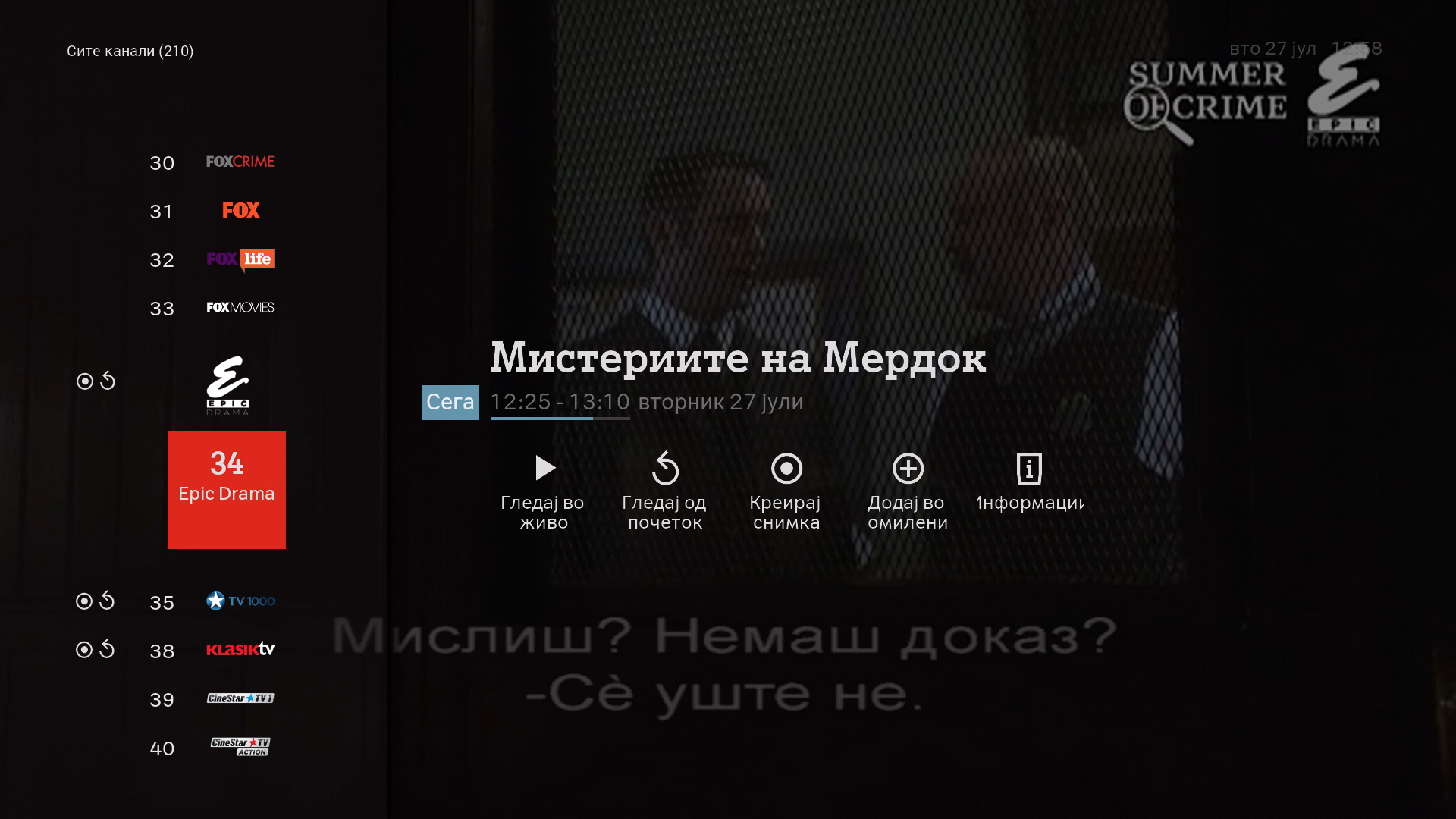 WATCH FROM THE START
Enjoy your night out, without worrying that you will miss your favorite show, as with A1 Xplore, you can watch any TV contents aired up to 72 hours ago.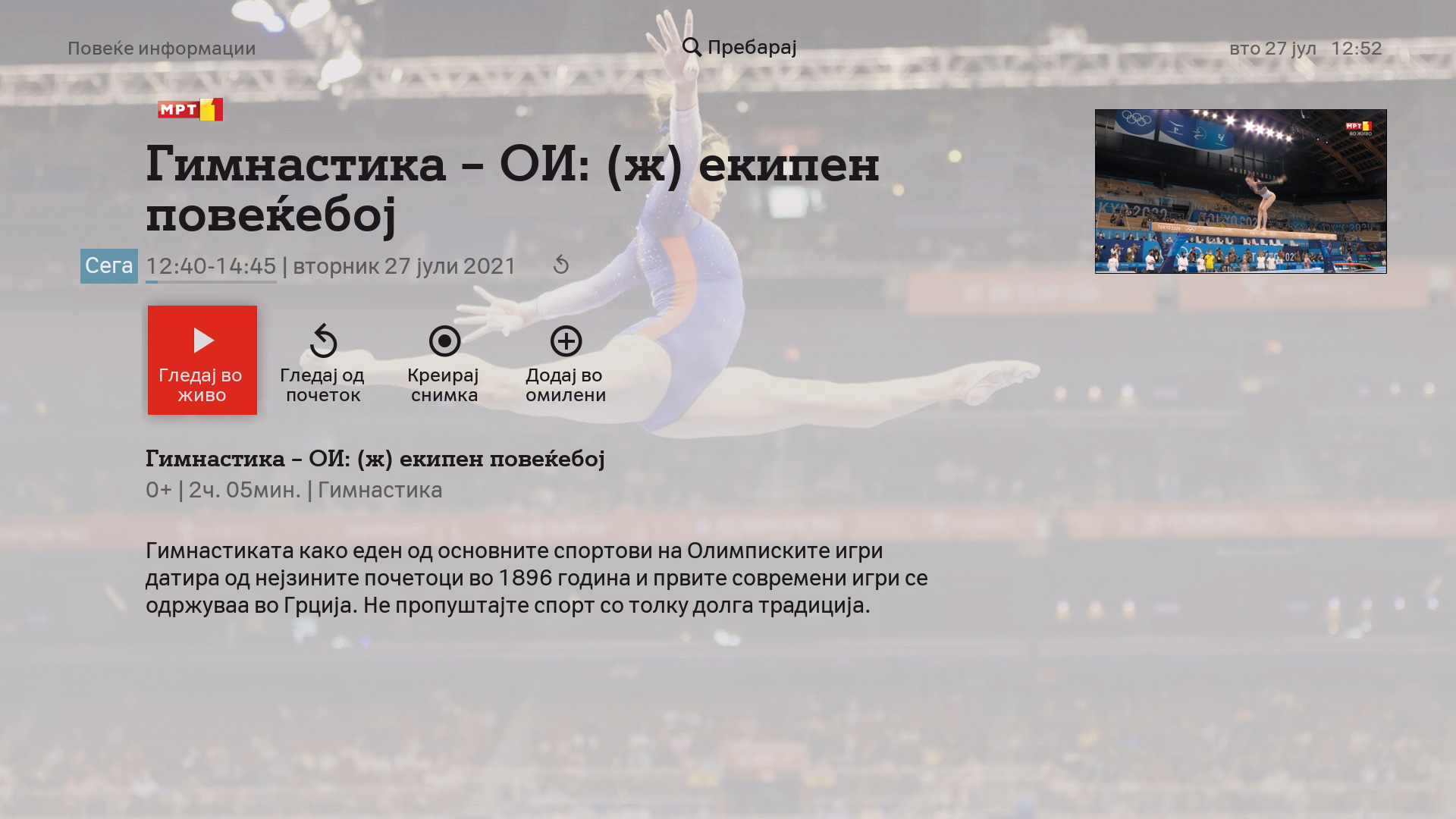 RECORD
Record the entire show and make some popcorn for proper party, because A1 Xplore TV allows you to record and to watch unlimitedly any TV contents within a 20-day period. In addition, you can record up to 10 hours free of charge, or you can purchase additional 10 hours of recording time if needed.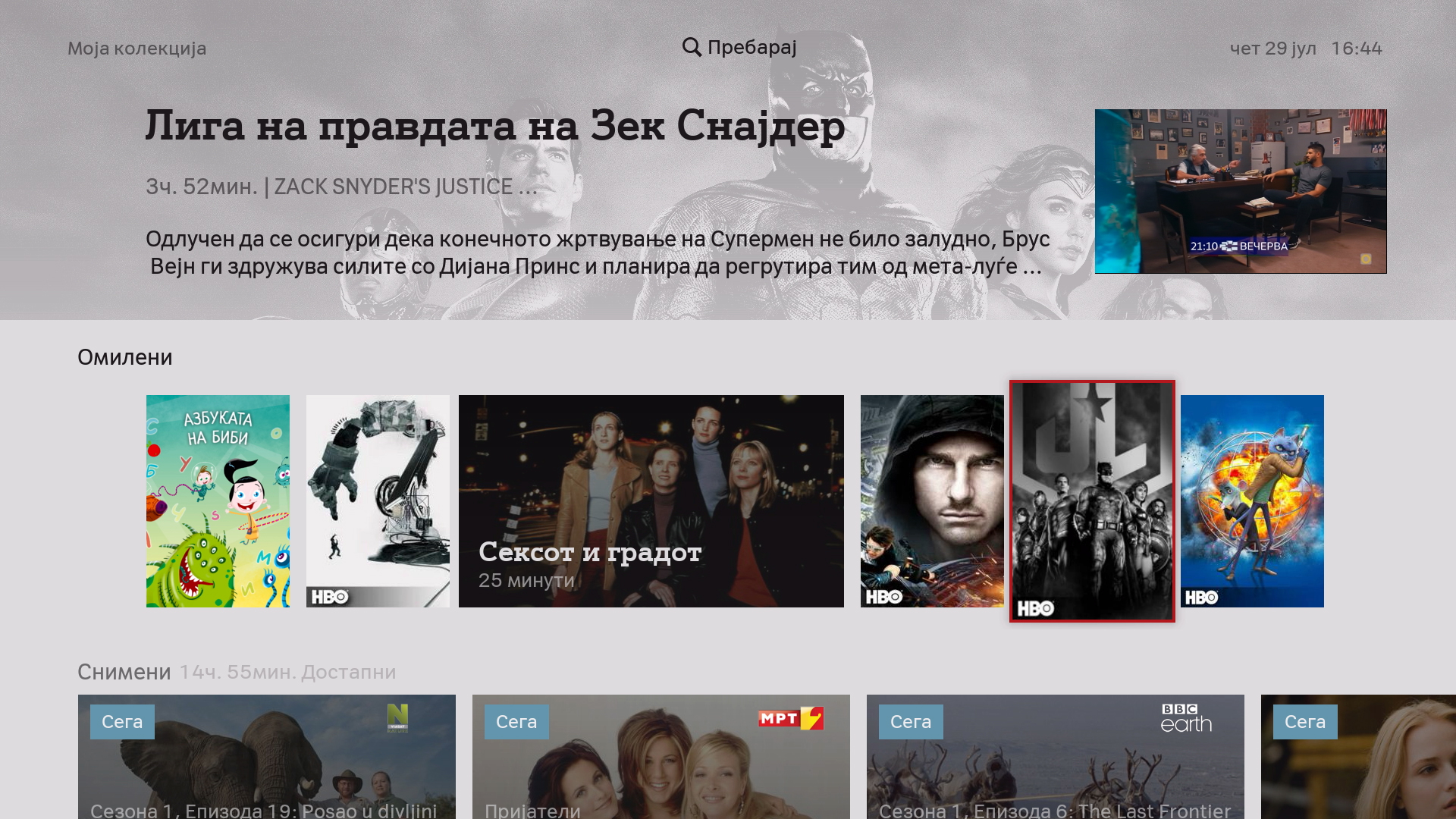 MY TV COLLECTION
The My TV Collection option will be your private collection consisting of all your favorite TV contents at one place, available on all devices, allowing you to:
resume watching your shows
searching through recorded items
watch the documentary you have marked as interesting.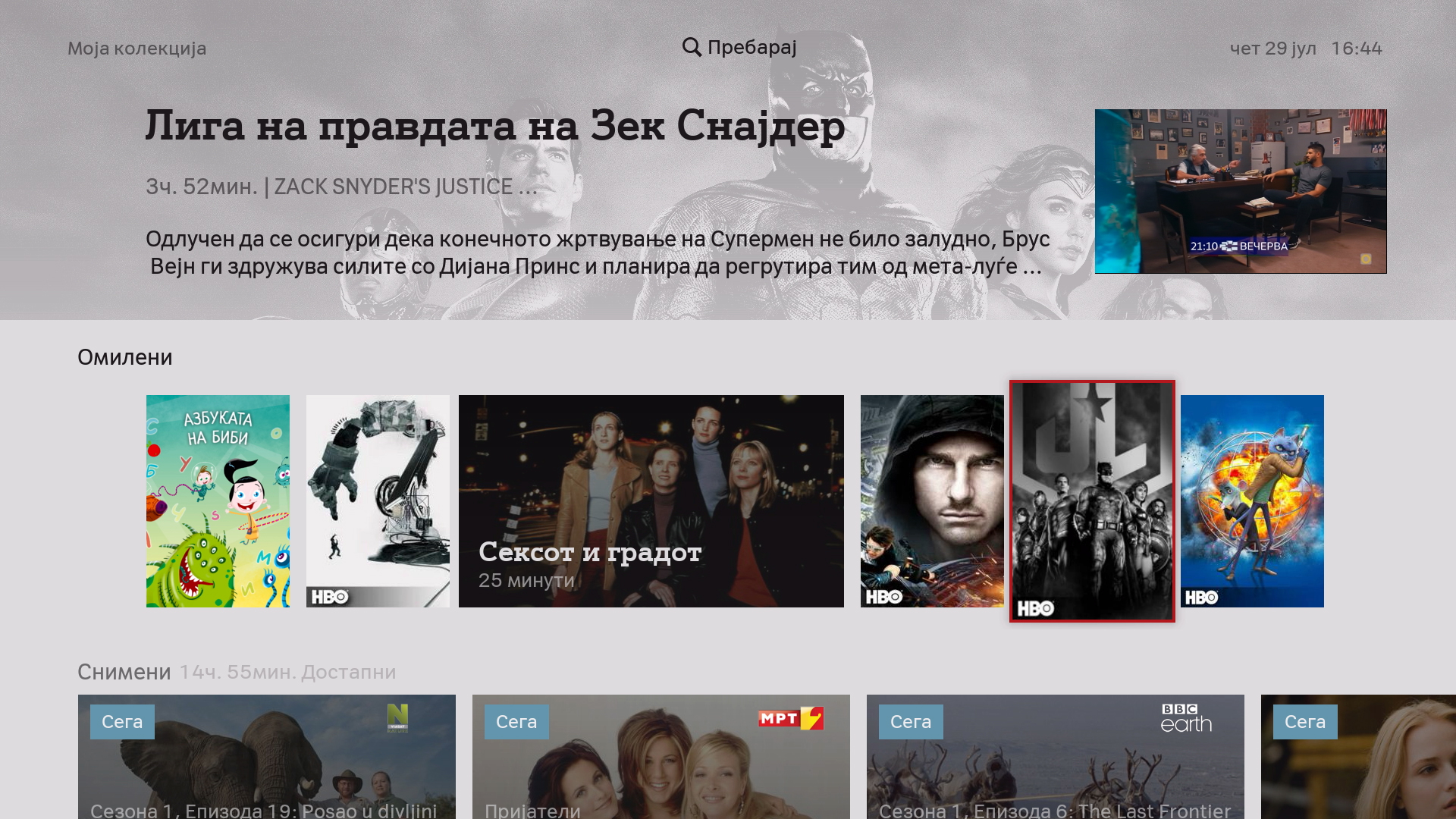 The Best Interactive TV
Pursuant to the recognition awarded by Zappware for А1 Xplore TV at the CSI Awards 2021 in the category "The best interactive TV or app" and the award granted at the VideoTech Innovation Awards 2020 in the "Advanced TV Services" category.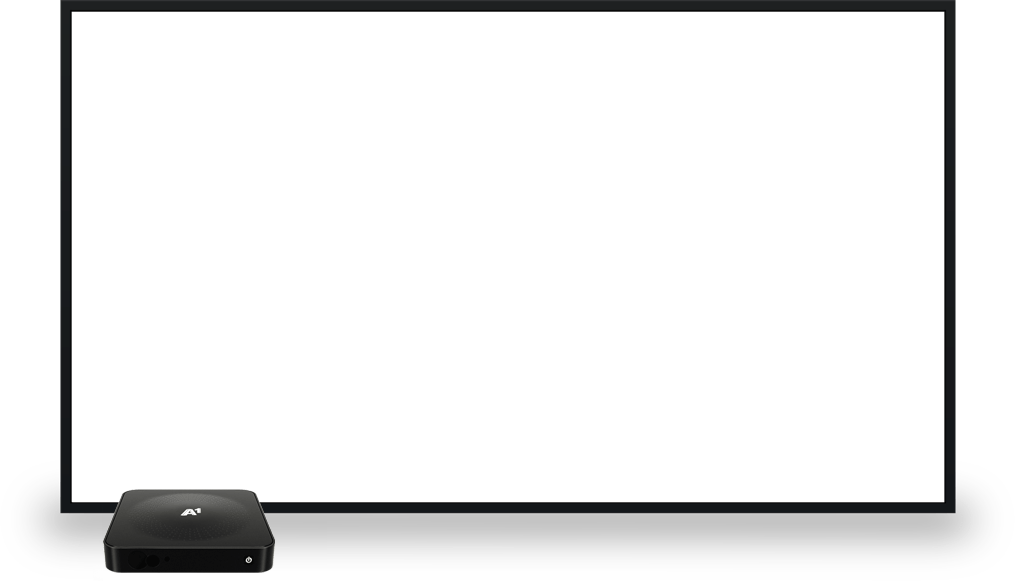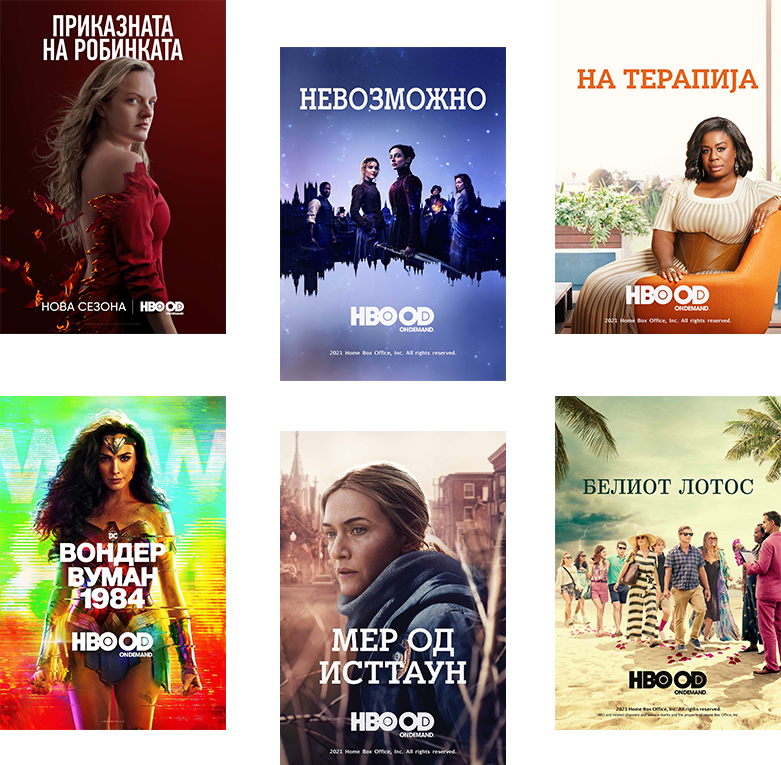 HBO ON DEMAND
Premium Items
The HBO OD service in the A1 Video-On-Demand service features wide selection of the most popular contents you can watch anytime, anywhere.
A1 Xplore Smart TV
App for your TV
A1 Xplore Smart TV is a smart TV app which is designed to replace one or several of your set-top boxes, without any additional remote controllers or installation cables.
Available for Samsung or LG smart TVs produced in 2018 or later, with Tizen OS or Web OS.
Available for installation to all TV service users with А1 Xplore TV set-top box using any of the following tariff plans (A1 Net + A1 TV and A1 Combo), having activated the А1 Xplore Smart TV service.
Activate the service at any of our A1 stores, by calling the Contract Center at 077 1234 or simply use the My A1 app.
To check if your TV is compatible, please go to the "Apps" menu and search for the A1 Xplore TV app.