In the world of music
with A1 Xplore Music by Deezer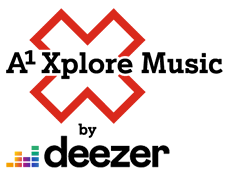 Listen to your favorite music without tapping into your monthly data included in your tariff plan!
Enter the world of music with the А1 Xplore Music service, allowing you to get access to the global music platform Deezer, offering more than 73 million domestic and international songs.
With А1 Xplore Music and Deezer Premium, enjoy your favorite music without ads and limitations.
Use this promo offer, opt for A1 Neon+ or A1 Neon and listen to your favorite music 12 months free of charge, via the A1 Xplore Music by Deezer service.
This promo offer is available to all A1 postpaid customers, depending on their respective tariff plan. For the A1 Neo XL/L and M+ tariff plans, the promo period is 3 months, while for all other tariff plans, the one-off promo period is one month.
Why choose Deezer?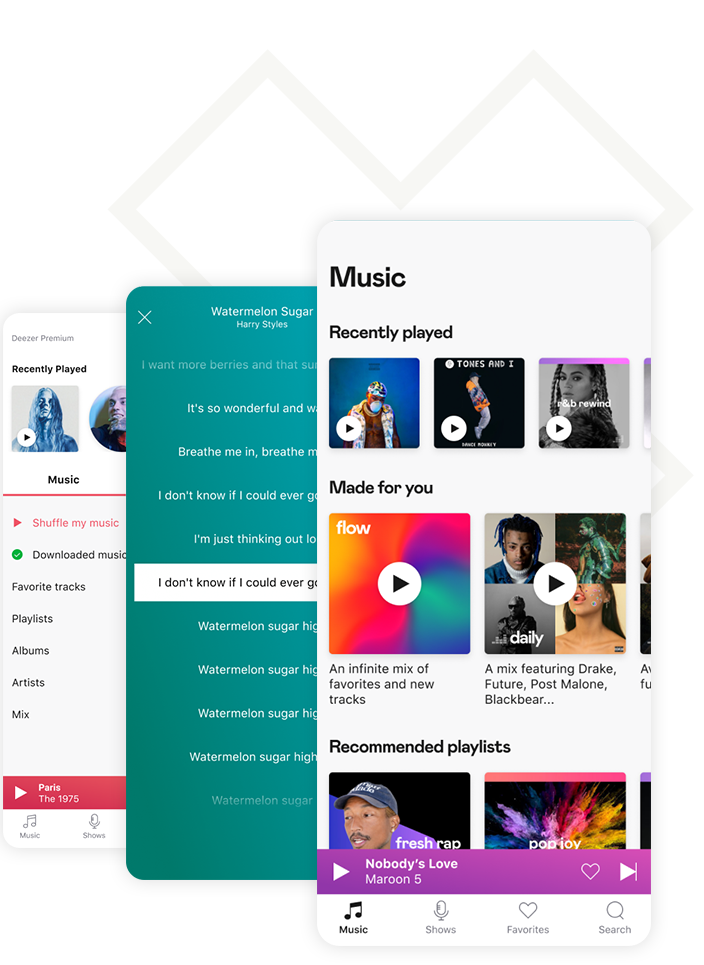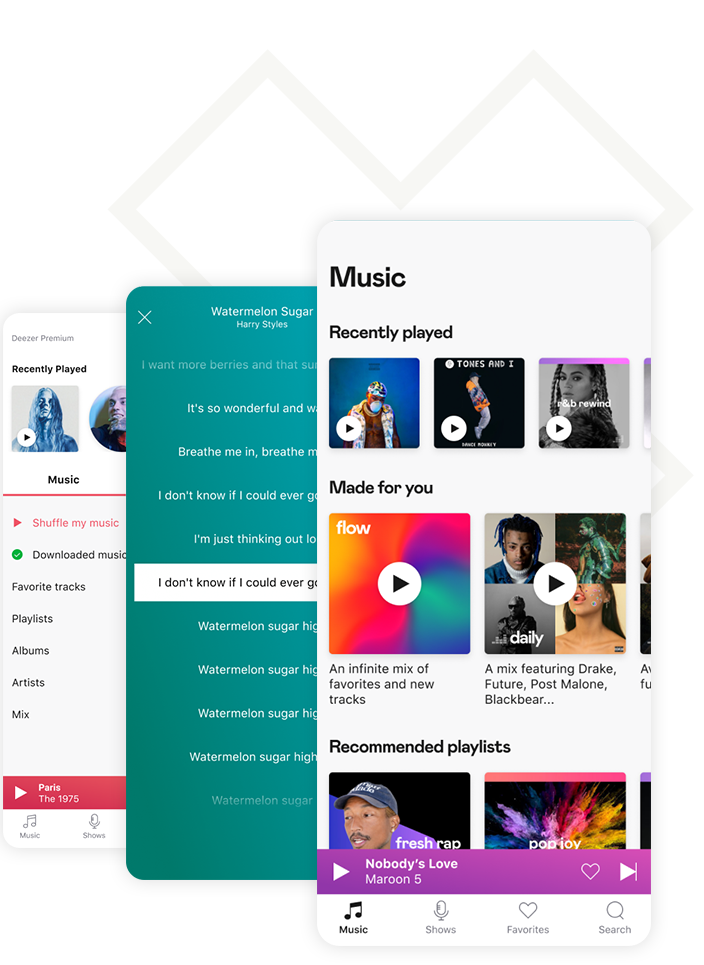 The world of music in your pocket

73 million domestic and international songs, high-quality sound.

Offline option

Listen to music no matter where you are, even when you do not have access to mobile data or Wi-Fi, using the offline option on Deezer Premium.

Always with you

Your favorite music available on all devices: smartphones, tablets or laptops.

FLOW option

Create your own playlist or find something new using the FLOW option which is designed to recognize your favorite music albums and to make suggestions customized to your needs.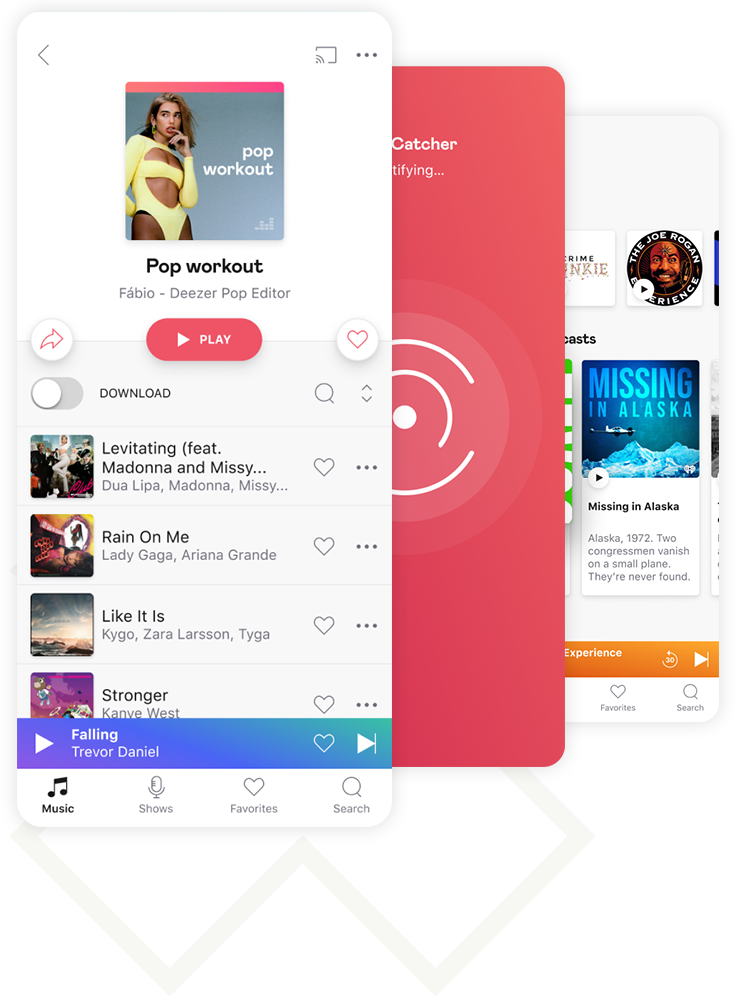 Share the lyrics of your favorite songs on Instagram, with a single click on Deezer Premium.
Listen to music or other audiovisual contents on Deezer Premium, without any ad interruptions.
Deezer Songcatcher - the new ID designed to recognize songs, available with Deezer Premium.
By activating the A1 Xplore Music by Deezer service, you will automatically get a free A1 Go Music Free bundle to use the Deezer app without tapping into the mobile data included in your tariff plan.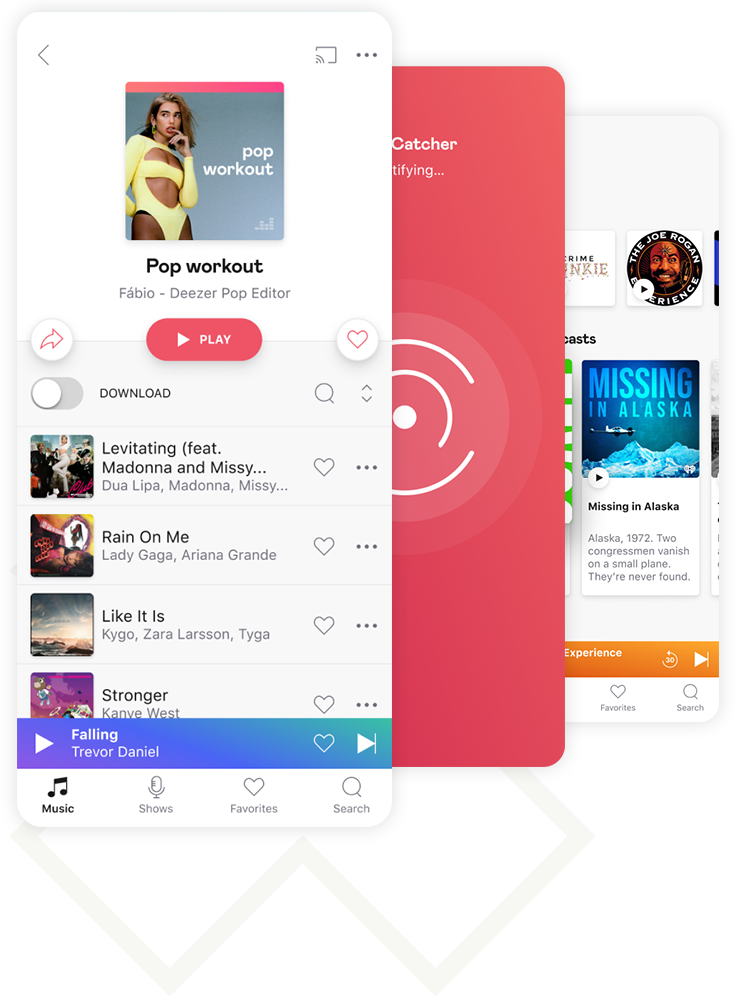 The А1 Xplore Music by Deezer service can be activated in the following manners:
Frequently asked questions regarding the service and the promo offers:
Terms and Conditions
Terms and Conditions to Use A1 Macedonia services (.pdf)

Deezer Terms of Use

The A1 Xplore Music by Deezer service is available to all postpaid customers of A1 Macedonia. The one-off promo period and the availability of the A1 Go Music Free bundle depends on the mobile tariff plan included. After the expiry of the promo period, the activated bundle will be automatically renewed every month at 259 MKD/month. Users can use any of the manners stated above to log out from the service.

For additional information regarding the A1 Xplore Music by Deezer services, please call 077 1234 or click here.