Get ready for the 5G future with А1 Postpaid
Select the A1 Nova tariff plans and get ready to benefit from the advantages offered by the new 5G technology. The A1 Nova tariff plans offer unlimited mobile data forever, on the fastest mobile network in Macedonia, as well as unlimited minutes to all national networks, every month.
A1 Neon+
Opt for А1 Neon+, activate online or via the A1 Live Shop and you will get:
А1 Net Sef, where all of your unused monthly internet from your tariff, will be saved, and you can use it at any time.
A smartphone with an extra online discount, available only with the A1 Neon tariff
Valid based on entering new or renewing an existing 24-month service agreement. Fair use policy of 150 GB/month applies to the A1 Neon+ tariff plan featuring unlimited internet due to protection against potential misuse.
The A1 Senior tariff plan is designed for natural persons having proved their retirement status, based on entering new or renewing an existing 24-month service agreement.
| A1 Senior |   |
| --- | --- |
| Monthly fee (den.) | 299 |
| Minutes to A1 network | unlimited |
| Minutes to other national networks (fixed and mobile) | 50 |
| SMS's to all national networks | 50 |
| 4G internet | 500MB |
Smartwatches for kids
MyKi Watch
MyKi is last-generation smartwatch for children, which is great fun for your child, but also offers safety for you!
The smartwatch for kids features a GPS device, allowing you to track your child's location and movement. The smartwatch is easy to use.
The integrated SOS button allows your child to reach you on your phone at the touch of a button, and the integrated SIM card allows you to reach your child at any time.
If you decide to include your А1 MyKi tariff plan into the A1 Combo bundle, you will get a 100 MKD discount on your А1 MyKi tariff plan monthly fee. The fee with A1 Combo is 299 MKD/monthly.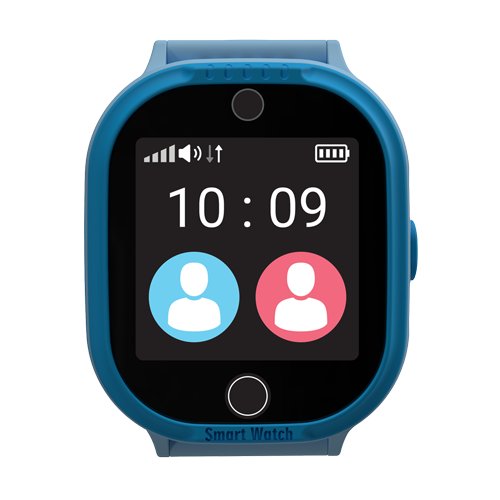 MyKi functionalities:
Location - with MyKi Touch, you will always be able to track the movement of your child on your phone via the MyKi Watch app.
Calls- you can predefine up to 10 numbers that the MyKi watch can make. With MyKi your child is protected against unwanted calls, as the watch allows only incoming and outgoing calls to and from predefined phone numbers.
SOS speed dial button – once the SOS button is pressed, you child will be able to call you and the watch will automatically send the coordinates of your child's exact location.
Voicemail - you can both send and receive voice messages to and from your child.
Touch/proximity sensor - its integrated sensor allows you to check if your child is wearing the watch and you will be notified immediately in case your child takes out the watch.
Color touch screen – with MyKi Touch your child will be able to access any menu with only a single touch on the screen, making MyKi Touch interactive and easy to use.
Changeable silicone wristband in several colours, which are completely safe and comfortable for the child's wrist.
Several ringtones of choice.
For more information about MyKi smart watchess, goto web page www.myki.watch.
For more information, please call 077 1234.
MyKi Spot tracker
From now on, your pet will be able to explore the outdoors while you track its location at all times, completely relaxed. Stop worrying that your pet might get lost, as the MyKi Pet tracker will help you determine your pet's exact location.
MyKi Spot is a tracking device, allowing pet owners to track the movement of their pets and their exact location via the app at any given moment. The tracker features GPS, LBS and Wi-Fi localization, so its functionalities give you an accuracy of up to 10 meters. The pet owner may set a safety zone around the usual walk place, so if the pet leaves any safety zone, the pet owner will be notified immediately. The device weighs only 28 grams, which makes it suitable both for small and large pets.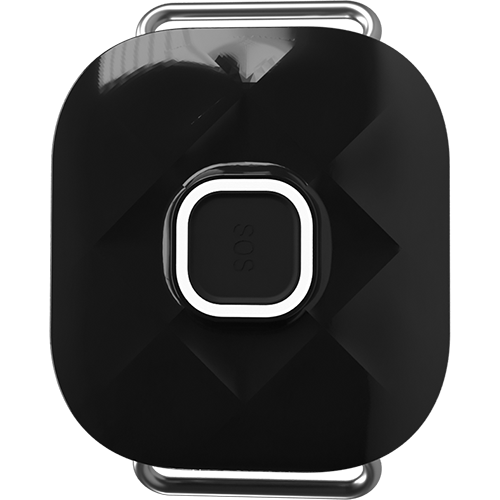 The MyKi Pet tracker is available for 0 MKD, based on a 24-month service agreement for the A1 MyKi Pet tariff plan for monthly fee of 199 den./month.
To learn more about the pet tracker's functionalities, please go to MyKi web page or call 077 1234.
Ви треба помош при плаќање на Вашата сметка?