Get bonus credit every month
New phone with 100 MKD credit included, every month, for the whole year

Join our family and become A1 Prepaid customer, and choose Wiko Lenny 3 for only 4,499 MKD featuring new SIM card and 100 MKD credit included. Moreover, only with this promo deal, you will get 100 MKD bonus credit on your prepaid phone, every month, in the next 12 months.
Your bonus credit will be available on the first day of each month and you will be able to enjoy it to stay connected on the go or to call your friends or family.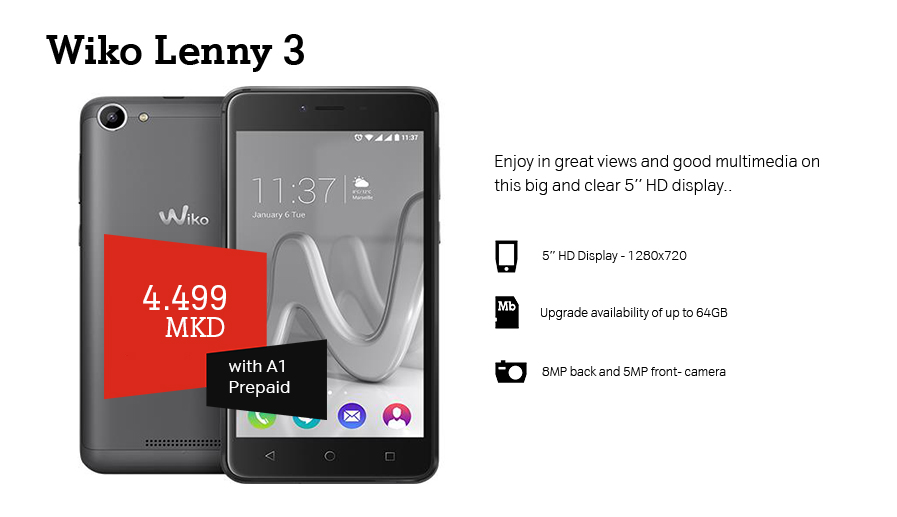 As a new A1 Prepaid customer, you will also get:
Vip Friends package, featuring free and unlimited talks for 30 days to all A1 Prepaid subscribers
2GB internet data that can be used at any time of the day, in the first week of activation
50 денари кредит што можеш да го користиш за што сакаш и
The promo deal is valid for a limited period of time.