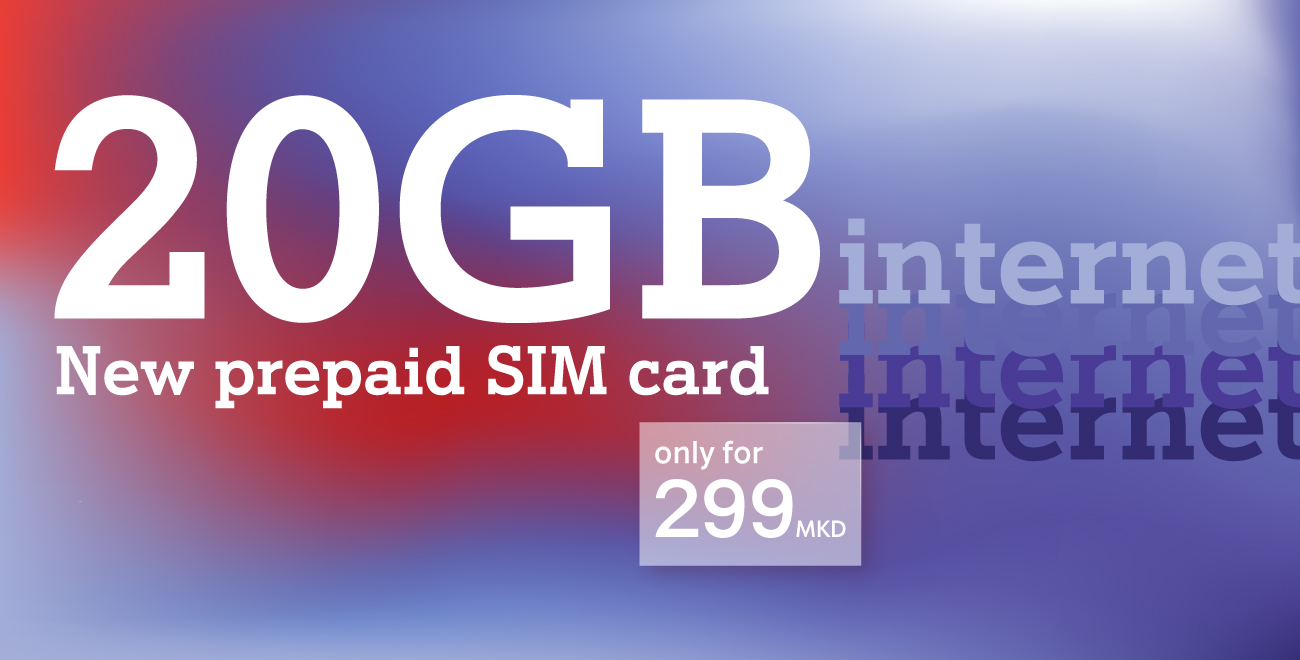 All you need for a great fun is many gigabytes and a desire for new and exciting experiences! Activate the monthly bundle and get 20GB to stay connected during the month, completely relaxed, for only 299 MKD.
All current A1 Prepaid customers can activate the 20GB internet data bundle via the My A1 app or by sending SMS to 1410 with the text 20GB. Users will be sent SMS notification to inform them when the 20GB data bundle is available for use.
If you still have not decided to become an A1 Prepaid customer, opt as follows:
A1 Prepaid SIM card for 299 MKD and get one SIM card featuring 20GB internet data, or
A1 Duo for 399 MKD and get two SIM cards, featuring 20GB internet data each.
The 20GB internet data included in the new SIM cards may be used in the first 2 weeks as of SIM card activation.
As a new A1 Prepaid customer, you will also get:
unlimited talks to A1 network in the first week of activation
50 MKD credit to use any way you want.
After the expiry of the promo period, the bundles above will be automatically renewed as follows: the monthly 20GB data bundle at rate of 299 MKD, the weekly bundle featuring unlimited talks in A1 network at rate of 79 MKD.
Please note that this is a promo deal valid for a limited period of time.
For more information, please call 077 1234.