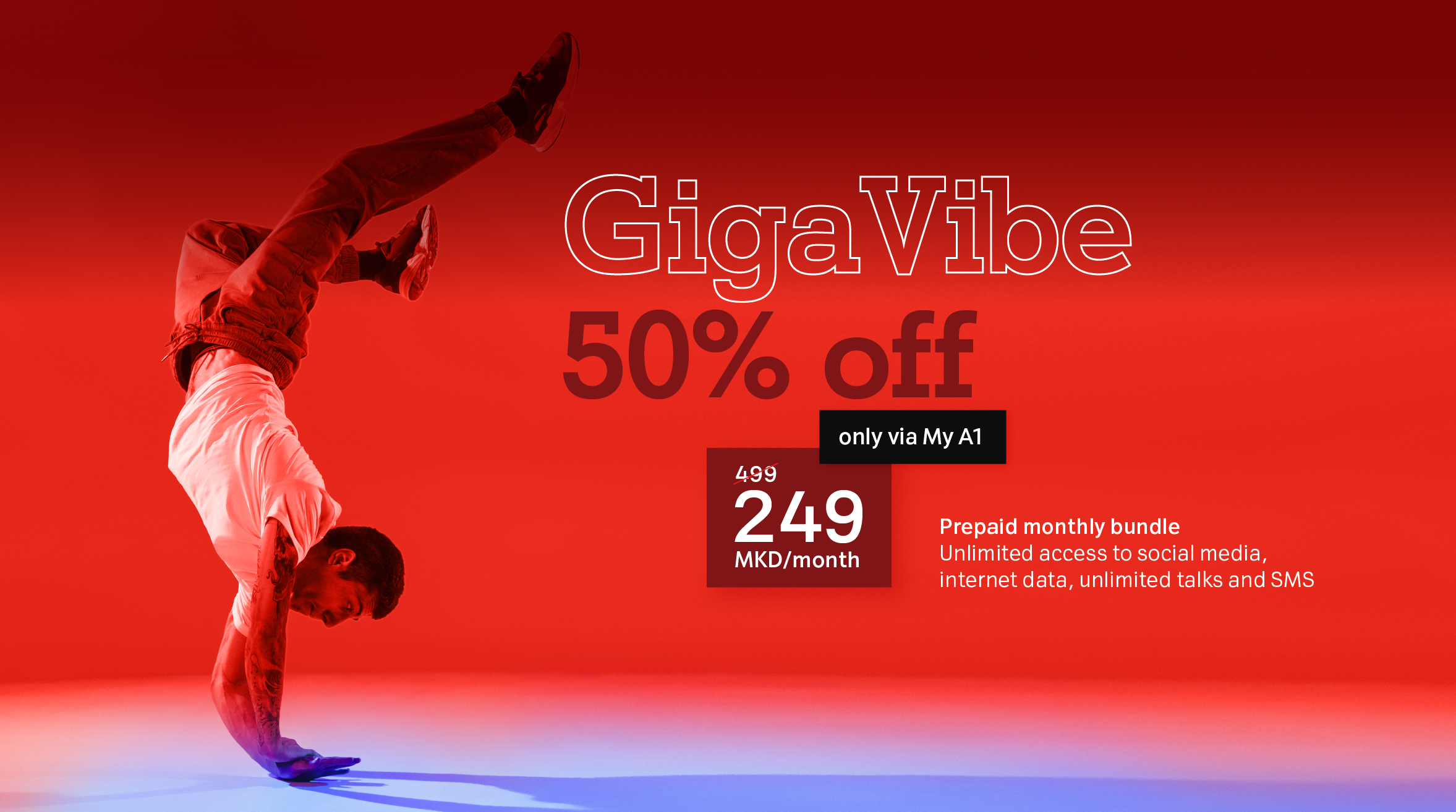 GigaVibe with A1 Prepaid!
50% off on the monthly and weekly bundle fees
Activate monthly or weekly prepaid bundle via the My А1 app and get 50% off on your bundle fee.
Montlhy bundle XL
XL monthly bundle featuring unlimited surfing on social media, 5GB internet data, unlimited talks and SMS
Enjoy surfing, chatting, sharing and talking endlessly? Activate the XL monthly prepaid bundle, now for only 249 MKD, instead of the regular fee of 499 MKD and enjoy:
Unlimited surfing on your favorite social media Facebook, Instagram, TikTok, Twitter, Messenger, Snapchat и WhatsApp
unlimited talks and SMS to all national fixed networks
5GB internet data
Weekly bundle
Weekly bundle featuring 2GB internet data
As part of our prepaid surprise, now, activate the weekly bundle featuring 2GB internet data for only 59 MKD, instead of the regular fee of 119 den.
After the expiry of the bundle of your choice, the activated bundle will be renewed automatically at a regular fee, provided that there is sufficient prepaid balance on customer's phone.
To be able to access promo bundles, please download or update your My А1 app. Please note that the offer above is valid for a limited period of time, based on activation via the My А1 only, in the section "Promotional Packages".
For more information, please call 077 1234.