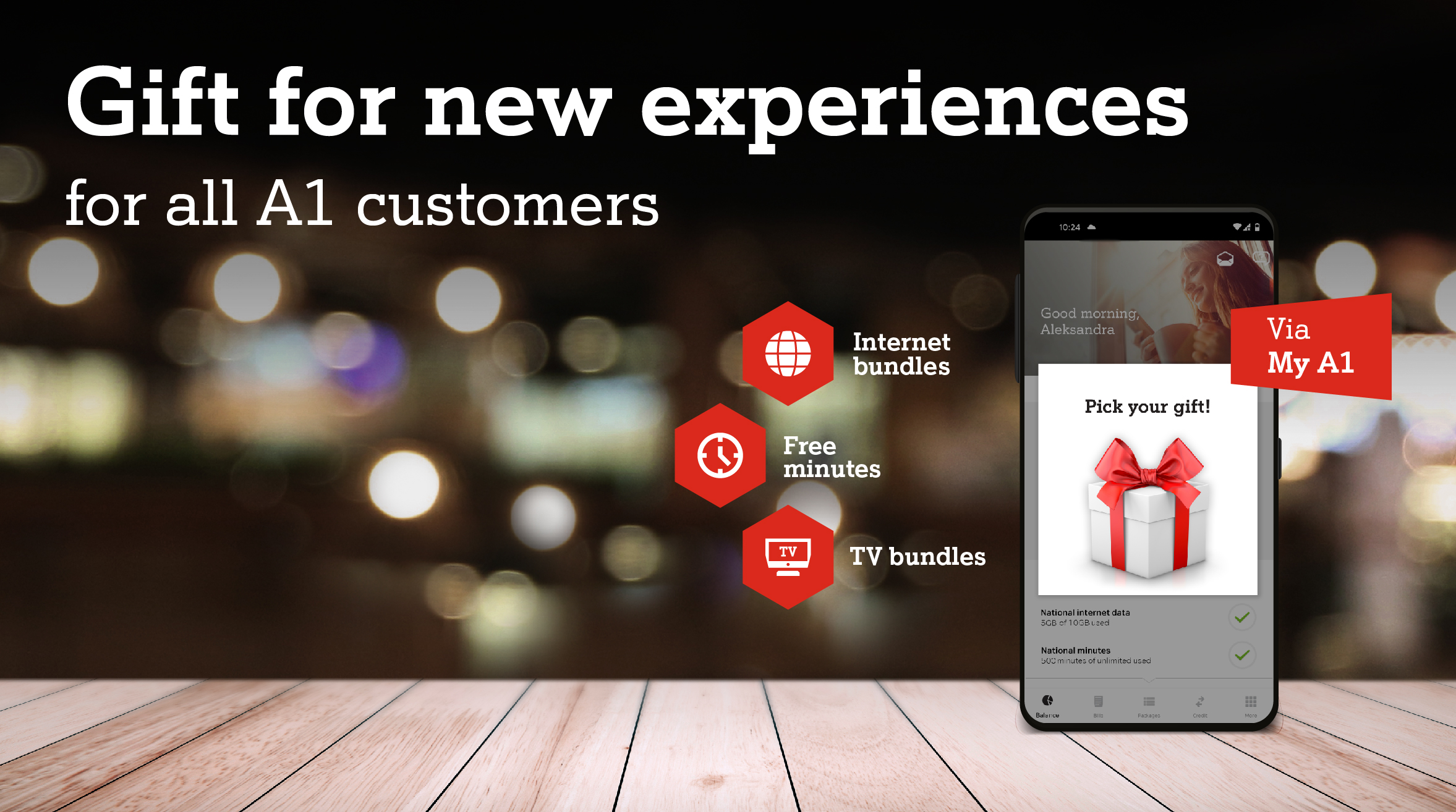 Gift for new experiences
for all A1 customers

Feel the thrill of surprises bringing wide smiles! Enjoy beautiful experiences with the gifts we have prepared for all our customers.
Download or update the My A1 app and pick a gift.
Gift for postpaid and prepaid mobile customers:
15GB internet data
Data bundle – night option
500МB internet data in roaming
Gifts for customers using fixed services – internet, TV, fixed line:
50GB internet data
100 national minutes
50 minutes for international calls
HBO TV bundle
HBO Lite TV bundle
Pink ТВ bundle
Pink Lite TV bundle
If you have already downloaded the My A1 app, update it to pick a gift.