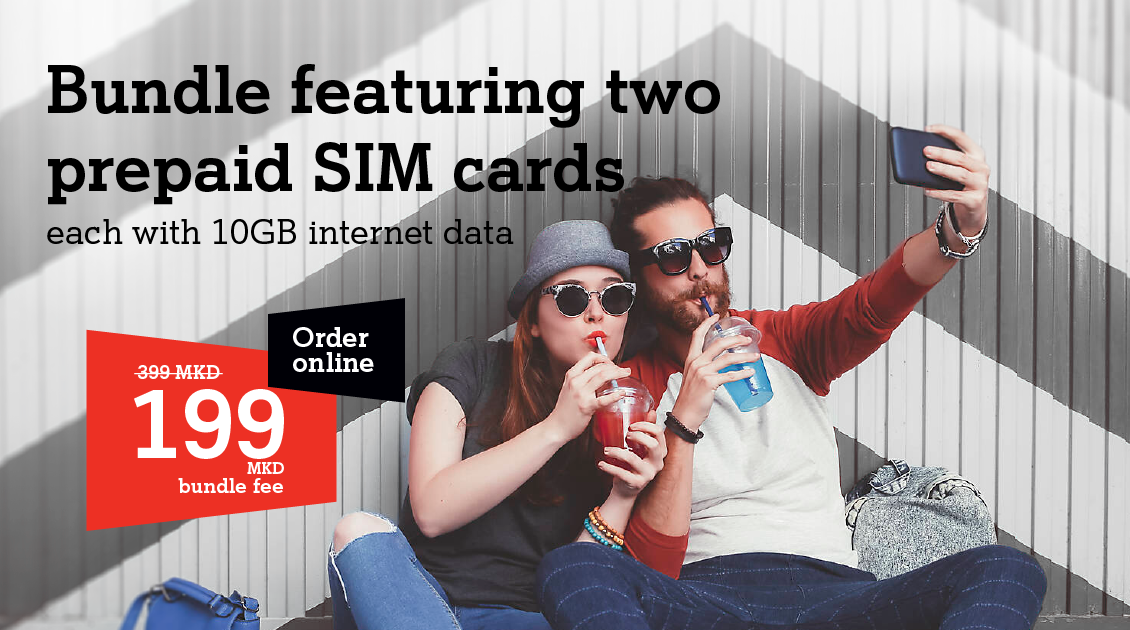 Order online A1 Duo SIM package now available at a promo discounted price for only MKD 199 and you will get two prepaid SIM cards, each featuring 10GB internet data which can be used in the first 2 weeks as of SIM cards activation.
The offer is available only based on online order placed here or via the А1 Live Shop and your SIM cards will be delivered to your address, free of charge.
Moreover, the two SIM cards also feature:
Unlimited talks in A1 network in the first week of activation
50 denars phone credit to use as you wish
Please note that this is a promo offer, valid for a limited period of time.
For more information, please call 077 1234.