The best holidays ever
with A1 Postpaid
Start the most amazing New Year's story and make these holidays the best so far! Now, with A1 Postpaid in the A1 Neo M tariff plan, if you activate an additional internet data bundle via the My A1 app, you will get total of 20GB mobile data, every month!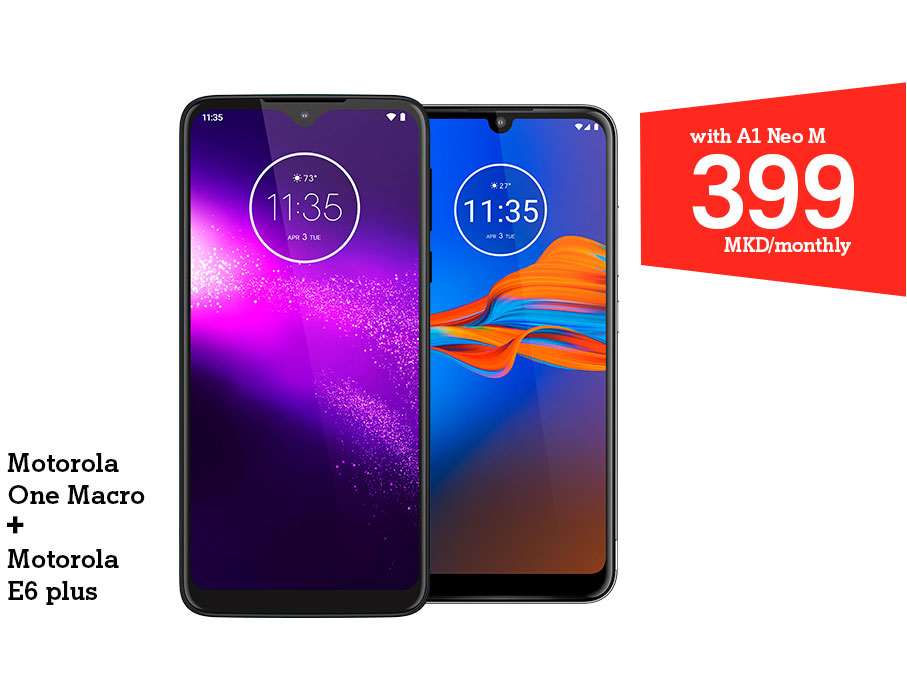 Motorola One Macro и Motorola E6 Plus
In addition, get ready for twice as much fun with 2 smartphones at price of 1!
Only with this deal, you can get Motorola One Macro and Motorola E6 Plus, for only 399 MKD/month.
Activate
If you are already a Postpaid user, and during the promotional period, you activate an additional A1 Neo line, you will get an additional 1000 MKD discount for a new phone. The additional discount for a new phone is valid only for residential customers, with a new 24 months contract, for an already existing mobile line that is with at least 3 months until the due date.
The offer is valid for a limited period, based on entering new or renewing your existing 24-month service agreement and activating electronic bill for the A1 Neo M tariff plan. The monthly fee for the bundle featuring Motorola One Macro and Motorola E6 Plus mobile phones is valid based on entering separate 24 installment payment agreement. Quantities are limited.
The one-time charge, for the activation of the tariff plan is 59 MKD, per line. The unlimited minutes and SMS, are valid for all the national networks. Please note that the charging interval for outgoing calls is 60 seconds, and 1KB for national internet data.
After the usage of the activated internet, in the tariff model and in the А1 Net Sef, you can keep using free internet, but with slower speed.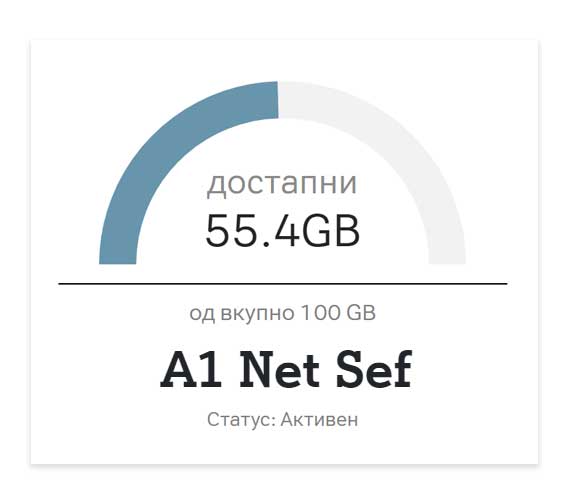 What is A1 Net Sef?
A1 Net Sef is your personal internet data vault, where all the unused monthly national internet data from your tariff will be saved, and you will be able to use it, whenever you want, however you want.
You begin to use the saved internet in A1 Net Safe, from the moment in which, all of your internet data will be spent, that is included in the tariff.
By using the app My A1, you can track, how much internet data you have spent, and how much you have saved in your А1 Net Sef.